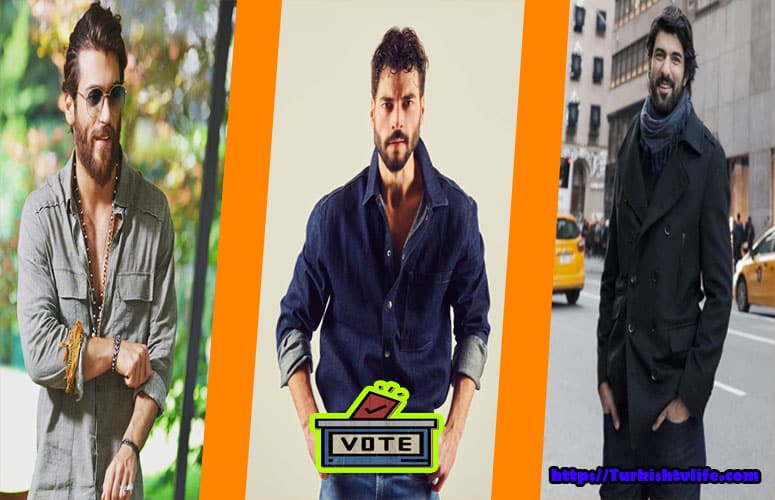 Who is the Best Turkish Actor? We're takjng a vote for your favorite Best Turkish Actor. Who is Best Turkish Actor? vote here now! We choose Best Turkish Actor  according to your votes. This list is composed of the Best Turkish Actor.
Do you like Turkish Tv Series? Are you a fan of Best Turkish Actor? You are interested Articles: New Turkish Series, Best Turkish Series, Turkish Tv Series, Top Turkish Series, Netflix Turkish Series, Turkish Tv Shows, Turkish Series Online, Turkish Series In Arabic, Turkish Drama Online, Turkish Series Online Free, Turkish Tv Shows With English Subtitles, Stream Turkish Series, Dizi Turkish Series, Watch Turkish Shows.
Nominees OF Your Choice Who is the Best Turkish Actor  2023:
Engin Akyurek (born 12 October 1981 Ankara, Turkey) – Turkish actor, screenwriter and author.  In 2004 Akyürek began his acting career. Akyürek established his name as one of Turkey's most popular actors with his acting skills.
Akin Akinozu (born 22 September 1990) – is a Turkish actor known for playing Miran Aslanbey in the Turkish TV series Hercai. He is the son of the actress Özlem Akınözü.
Baris Arduc (born 9 October 1987) is a Turkish actor and model. Arduç had his first leading role in January 2015 alongside Mehmet Aslantuğ, Hande Doğandemir.
Can Yaman (born 8 November 1989) is a Turkish actor. In 2018 Can Yaman received a Golden Butterfly Award for Best Actor in a Romantic Comedy  for his role in Erkenci Kuş as well as Murex d'Or in 2019.
Burak Ozcivit (born 24 December 1984) is a Turkish actor and model). He  is best known for his roles in Çalıkuşu, Kara Sevda, Kuruluş: Osman.
Kerem Bursin (born 4 June 1987 Istanbul, Turkey) – Turkish actor, He has also won the Seoul International Best Actor award. Both English and Turkish languages in acting. Bürsin was cast in a leading role of "Serkan Bolat" in Sen Çal Kapımı.
Ibrahim Celikkol (born February 14, 1982) is a Turkish TV series and film actor, former player of The Turkey national under-20 basketball team and fashion model.  Çelikkol worked as a professional model before he started acting.
Kivanc Tatlitug (born 27 October 1983) – Turkish actor, model, and former basketball player.  He is one of the highest-paid actors in Turkey. Turkey with roles in several of the highly successful television series.
Serkan Cayoglu (born 31 May 1987) is a German born Turkish actor, known for his role in Kiraz Mevsimi, Börü, Bir Zamanlar Kıbrıs, Halka, Yeni Hayat.
Engin Ozturk (born 28 September 1986) is a Turkish actor. He is now also counted as the top 7th most handsome Turkish actor.
Gökberk Demirci (born October 20, 1989) – Turkish actor. Gökberk Demirci is a Turkish actor known for Yemin (2019), Hayatımın Aşkı (2016), and Arka Sokaklar (2012)
Halil İbrahim Ceyhan (born June 17th. 2022) – Turkish model, composer, singer, lyricist, and actor known in series Emanet.
If your favourite list of the Best Turkish Actor is not take place in our list, we can add her according to your comments above our post. You can vote only once in 24 hours.
Rules :
You Can Vote Every 30 Minutes 5 Votes.
Vote end on :
May, 31, 2023 (90 days)
Tip :
Turn On Your Alarm And Set It To Every 30 Min.
Happy Voting!